Marcela and Elisa (posing as Mario)
- Prosegue dopo la pubblicità -
Marcela Gracia Ibeas and Elisa Sánchez Loriga got married on June 8, 1901, they were the first two women to get married in modern history.
- Prosegue dopo la pubblicità -
In 1901, when Alfonso XIII was a minor, María Cristina, the queen regent, called an election that proclaimed Sagasta president again, a position he held for the seventh time. The Second Republic would still take thirty years to arrive, and Spain was a deeply Catholic and conservative place. For this reason it is not surprising that it was the Church that officiated the first homosexual marriage of which we have documentary evidence.
It happened on June 8, 1901, in a celebration of the parish priest Víctor Cortiella, in the church of San Jorge in A Coruña. There, Marcela Gracia Ibeas and Elisa Sánchez Loriga, two teachers who had met when they were studying in a religious institute, got married. Elisa, yes, posed as a man named Mario Sánchez , baptized by the same parish priest shortly before getting married.
- Prosegue dopo la pubblicità -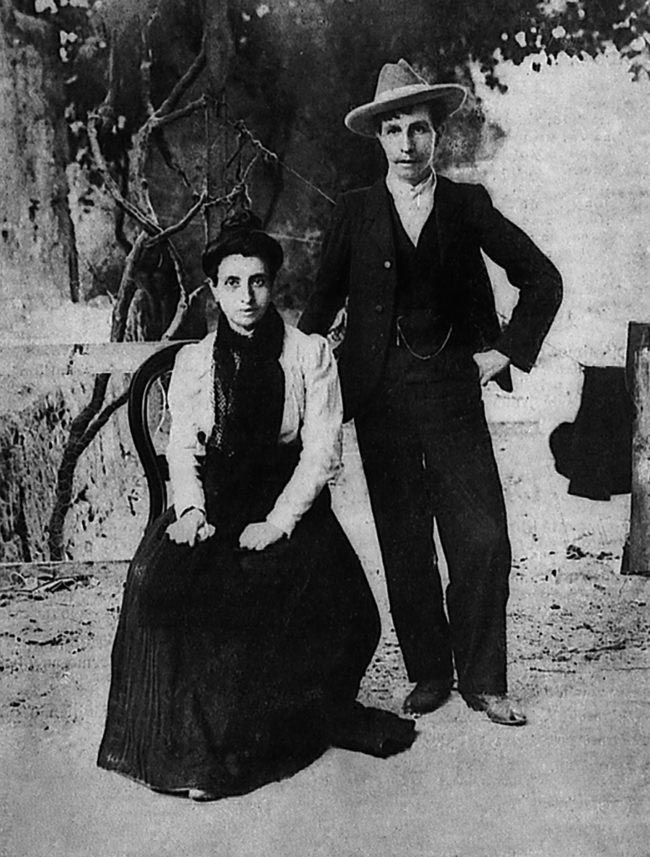 However, the deception was soon discovered and they were persecuted by the establishment, which encouraged the public to ridicule them. Their situation forced the couple to go into exile first in Portugal and then in Argentina.
- Prosegue dopo la pubblicità -
Narciso de Gabriel , a professor at the University of A Coruña, discovered the story in the nineties. He captured it in the book Elisa and Marcela: friends and lovers . Reconstructing "as far as possible" a historical event that now arrives on our screens in the form of a feature film by Isabel Coixet for Netflix.
"It was they who came to meet me" , the writer and essayist Narciso de Gabriel tells of how he learned of the story of these two women. "I came across this story while investigating disciplinary proceedings against Galician teachers during the second half of the 19th century and the beginning of the 20th."
- Prosegue dopo la pubblicità -
Among the folders of teachers of the time he discovered one in which was attached a news item from La Voz de Galicia of June 22, 1901 which said: "Noisy matter: a married couple without a man". "It was a truly singular story, which fascinated me from the beginning, and which I promised myself to reconstruct as much as possible", says the professor. "It wasn't easy because the sources are scarce and there are no direct testimonies of the two protagonists, and the few we have are placed in a context that distorts them".
According to the author, who co-wrote the Netflix film together with Coixet, " Elisa and Marcela can only be seen to the extent that the judicial, ecclesiastical, academic or media powers take care of them. Thus the story of their lives […] presents many gaps".
- Prosegue dopo la pubblicità -
Even if what is known is still fascinating: both meet at the so-called Normal School for Teachers of A Coruña, in an oppressive and Catholic environment which means that their friendship does not go unnoticed in their environment. Indeed, Marcela's father sends her to finish her studies to become a primary school teacher in Madrid, with the aim of keeping her away from the influence of her friend. On her return she was sent to Calò, a small fraction of the municipality of Vimianzo, and later to Dumbría. Elisa, meanwhile, works as a precarious teacher in Couso, just sixty kilometers from her beloved. They never lose touch.
Years later, both decide to get married and to do so they devise a plan: Elisa – who until then had often gone to Dumbría – would return as Mario Sánchez, posing as her alleged cousin. Thus, convinced that he was marrying a man and a woman, the parish priest Víctor Cortiella would officiate their wedding. And this is where your problems begin.
- Prosegue dopo la pubblicità -
" If Marcela and Mario, once married, had taken another direction, they could have lived the rest of their days as wife and husband" , explains Narciso de Gabriel. In fact, according to the writer there are many precedents in this regard.
" But they made the mistake of returning to Dumbría, where they had lived as two women until a few days earlier, and the deception was discovered. The press transformed this marriage between two women into a 'marriage without a man' and made spectacular coverage of the case, and this publicity was effectively the trigger for judicial and academic intervention".
- Prosegue dopo la pubblicità -
So in the case of these two women, the media has played a major role in ridiculing and haunting their lives. "There was an important debate about it," explains de Gabriel, "Should the press report these kinds of events? The answer depended on whether the importance attached to commercial or moral criteria. And there have been few who have not succumbed to the temptation of money".
That 'marriage without a man', as it became known since it was nicknamed by La Voz de Galicia, "provoked the condemnation of some, the compassion of others and the admiration of Emilia Pardo Bazán, who attributed to Elisa Sánchez Loriga an unusual intelligence , capable of concocting and executing a chimerical project", says the author of Elisa and Marcela: friends and lovers. "People were fascinated by the sexual transgression that the case involved, but also by Elisa's gender transgression."
A transgression they paid for with prison and exile. "The search and capture order issued by the A Coruña judge Pedro Calvo y Camina, father of the politician José Calvo Sotelo, determined their flight to Porto, where they lived as husband and wife" , says the writer . However, after two months they were arrested by the Portuguese police, at the request of the Spaniards, and admitted to prison. They spent several weeks there until they were acquitted, at which point they decided to go to Buenos Aires.
- Prosegue dopo la pubblicità -
In 1902, Marcela gave birth to a baby girl who, according to Coixet's film, was part of a plan to normalize Marcela and Mario's relationship with their environment. An indisputable proof of the genre of the second. Although in the end they both decided to put him up for adoption.
In the epilogue of the new version of the book, Elisa and Marcela: friends and lovers , it is further explained that the name of the little girl was María Enriqueta . It is known that «she arrived in Buenos Aires in 1902, that she got married and had ten children and that she ended up leaving the marital home for uncertain reasons» , says the professor. Information that you obtained thanks to Norma Graciela Moure, great-granddaughter of Marcela and granddaughter of María Enriqueta.
" I believe it is necessary to continue working towards respect and, above all, recognition and self-recognition of our sexualities," says Narciso de Gabriel. "The story of Elisa and Marcela shows us the suffering that two women had to endure to give life to their love. A suffering that homosexual people continue to suffer in many places, even in societies that do not legally condemn this type of relationship.
- Prosegue dopo la pubblicità -